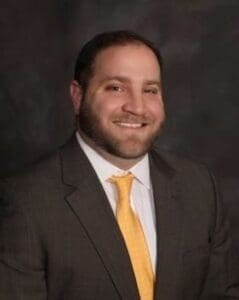 The Come-See-Me Festival is about the past, the present, and the future. As we honor the place the festival holds in the hearts of Rock Hill residents and make preparations for this year's event, we look forward to what's to come. In that spirit, the Come-See-Me Festival is pleased to announce that Chet Tucker will serve as the 2018 Festival Chair.
The announcement was made at the Past Chairs' Recognition Breakfast on Thursday, March 30. It was also announced that the 2018 Come-See-Me Festival will be held from Thursday, April 12 to Saturday, April 21.
Chet's involvement with Come-See-Me started in 2007 when he served as a Team Leader. He was named a Festival Vice Chair in 2016 and continues to hold that role for the 2017 festival.
In addition to working with Come-See-Me, Chet is also involved with many other local organizations. He is a supporter of Cherokee Conservation Corps, Chester County Chamber of Commerce, Rotary Club of Chester County, York County Sports Hall of Fame, and the United Way of York and Chester Counties. He also serves as an on-air voice for high school football and basketball broadcasts on WRHI.
Chet is a Rock Hill native. A graduate of Northwestern High School and the University of South Carolina, he's worked for the Upper Palmetto YMCA since 2004. He and his wife, Kristine, live in Rock Hill with their two dogs.
Please join us in congratulating Chet on this honor and save the date for the 2018 Come-See-Me Festival!