Souvenirs are one of the most highly-anticipated parts of the Come-See-Me Festival! Don't miss the chance to get this year's official festival logo on a T-shirt. Plus, we have plenty of fun items for people of all ages, including this year's Come-See-Me Festival Coloring Book!
Souvenirs will only be sold at Freeman's Dry Cleaners for 2021. We will not offer souvenirs at any of the events.
Freeman's Dry Cleaning – 1045 Camden Avenue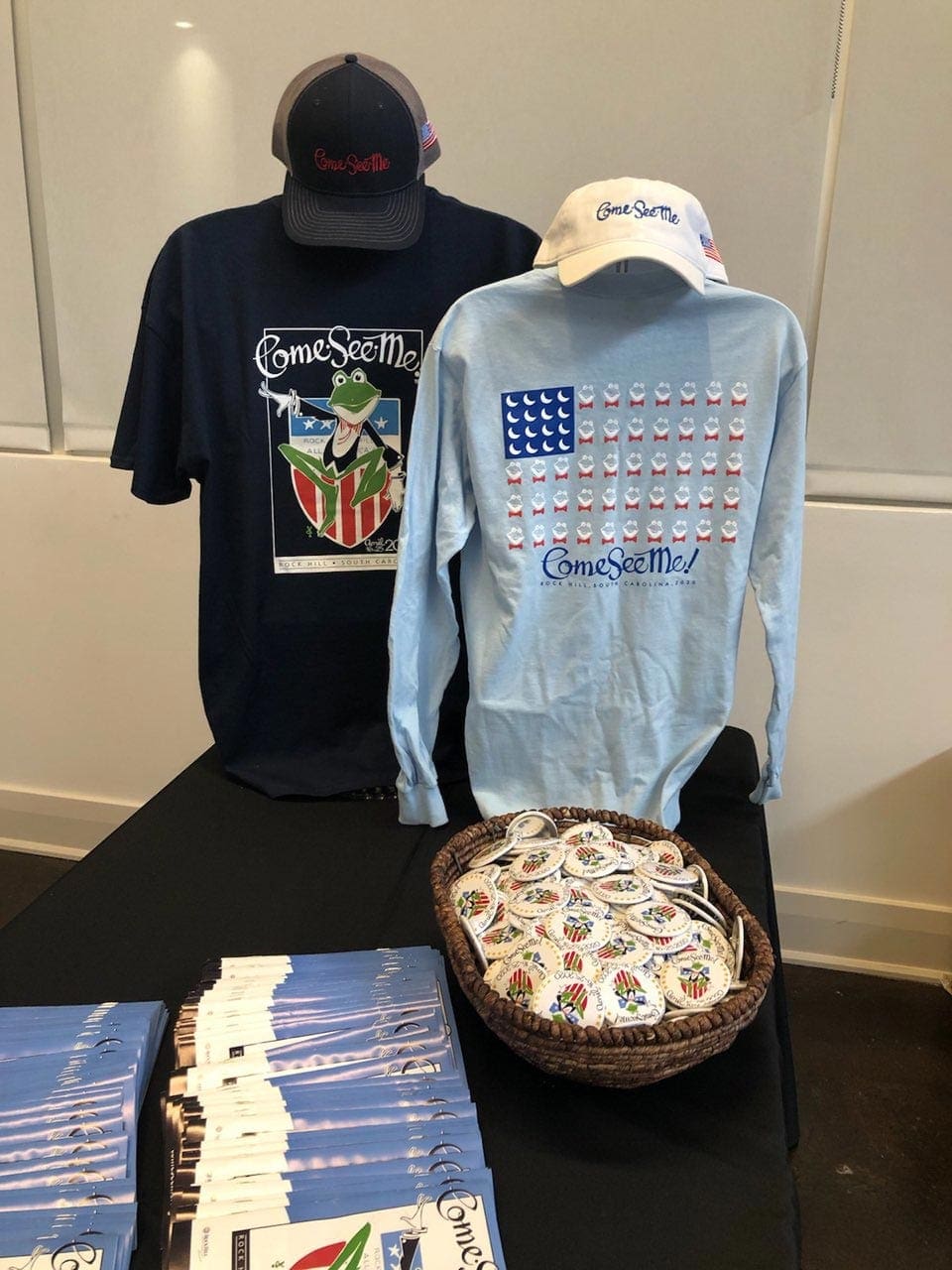 The 2020-2021 Coloring Book
The Coloring Book features artwork of Glen the Frog and illustrated moments and memories from Come-See-Me. Grab your crayons and colored pencils and have fun bringing the pages of our Coloring Book to life. Remember to check out the annual Coloring Contest form, which can be found on the last page of the Coloring Book or here. Selected artwork will be displayed at the Rock Hill City Hall Rotunda, Monday through Friday, from 9 am-5 pm throughout the Festival.