Come-See-Me Community Service Merit Awards
The Come-See-Me Community Service Merit Awards are presented to dedicated volunteers who improve our community through their selfless service and commitment to others. Nominations are submitted by community members each fall and the awardees are determined by a panel of judges. Honorees are officially announced at the annual Come-See-Me Logo Unveiling Breakfast.
Nomination submissions for the 2020 Come-See-Me Festival are now closed. If you have someone you would like to nominate for the 2021 festival, please check back in late summer/early fall of 2020.
Here are the winners of the 2019 Come-See-Me Community Service Merit Awards: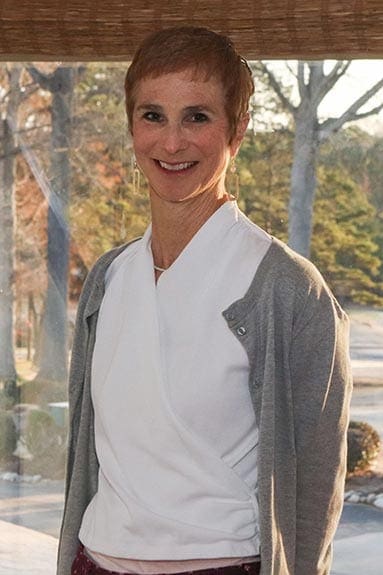 DR. MARTHA EDWARDS
While Dr. Martha Edwards has worked part-time as a pediatrician for over 20 years in our community, she has used the remainder of her time to volunteer in many capacities. For 11 years, she worked on Fridays at the free medical clinic at the Rock Hill Family Resource Center seeing children who were uninsured. She not only treated these children, she also consulted with their teachers, sought referral services, and even procured free surgeries.
Martha also worked with the #1 Question Ambassadors to help educate the community on the high rates and risks of obesity among children. Her passion about this topic led her to establish community gardens at the Applied Technology Center, which helps to educate preschool children and agriculture classes, as well as some classes at Northwestern High School.
She is actively involved in a community task force to increase the knowledge of Adverse Childhood Experiences and their impact on health and well-being. Martha has served as a trainer and has become a real authority on this important topic. There is no limit to her willingness to work to better the lives of children and families.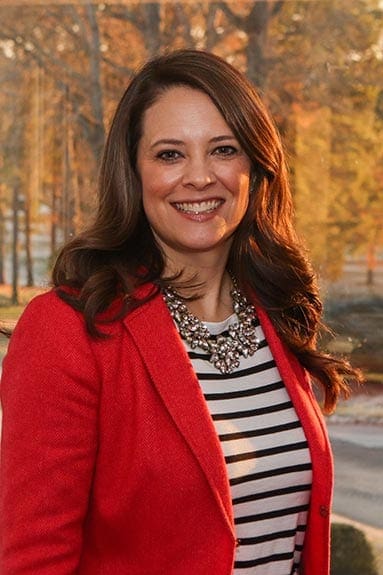 JENNIFER GRAHAM
Jennifer Graham works diligently to raise awareness for local causes while empowering others to give their time, talents, and resources. Serving as the Chief Community Engagement Officer for Hospice & Community Care, she goes out of her way to make a difference in both the lives of the clients she serves and the community they live in. This behind-the-scenes activist gives her time to many local causes including Winthrop Athletics where she opens her home to student-athletes each year.
Jennifer also organizes an annual Winthrop Basketball event supporting Rock Hill Schools' Back the Pack program which brings in necessary funds and food that ensures local students never go home hungry. In 2015, Jennifer co-founded York County Gives, the first Giving Tuesday International community campaign for the state. She and the York County Gives team continue to mobilize our community in support of over 50 local nonprofits.
Jennifer recently received her Master's Degree from Winthrop University where she took the opportunity to shine a light on the subject of diversity and leadership in our community. Jennifer empowers others to work harder in uniting the causes, resources, and leadership it takes to truly make a difference.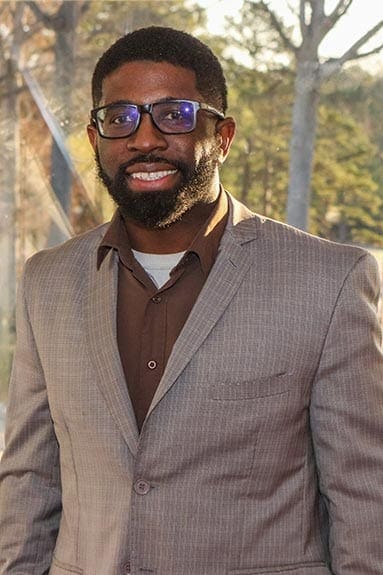 PASTOR C.T. KIRK
Pastor C.T. Kirk is a young man who captures the servanthood and leadership of Dr. Martin Luther King, Jr. Having taught in four different school districts, he has a genuine passion to serve the youth of our community. C.T. is the founder of the Reading Roundup Program that has donated over 60,000 books to both children and teachers. Additionally, he and his wife founded the Books in Barbershops program that creates small libraries in barbershops and beauty salons to boost literacy among kids as they wait to get their haircut.
C.T. is the type of person who acts when he sees a need. He worked diligently to make sure families have a welcoming and comfortable environment at the Emmett Scott Recreation Center by ensuring the center has proper air conditioning. For the past two years, he and his church have been cleaning up the community and working with the City of Rock Hill to create "No Littering" signs in local communities.
During Hurricane Florence, C.T. offered his church as a shelter for the homeless. For four days, over 42 people were sheltered from the storm. He worked countless hours securing donations of food, blankets, cots, and other items to make sure these individuals were treated like royalty. His desire to provide safe shelter extends to his work with The Haven Men's Shelter whose mission is to not only provide shelter for homeless men but also to provide services that assist them in becoming self-sufficient, productive, stable members of the community.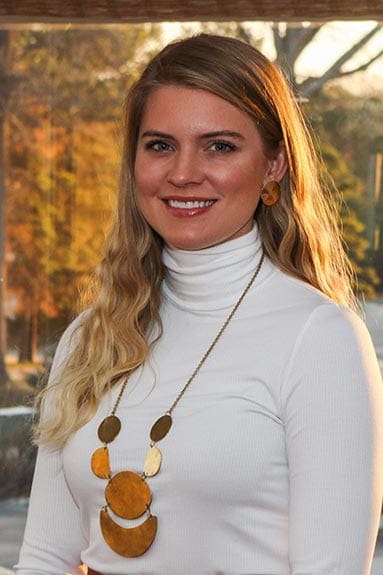 ASHLEY OWENS
Ashley Owens' oldest child, Martha, passed away in her sleep from Sudden Infant Death Syndrome (SIDS) at just three months old in 2013. Out of this tragedy, and as a way for both Ashley and her husband, Gray, to cope with the family's grief, Martha's Mission was formed. They both volunteer their time every fall to coordinate and collect diaper and wipe donations that they then disperse to several deserving agencies in York County.
As a result of Ashley's dedication and mission to honor her daughter through giving, 77,369 diapers, 167,992 wipes, and $9,660 have been raised since 2014! The 2018 drive saw a marked increase over prior years with 19,183 diapers, 57,768 wipes, and $1,000 in monetary donations being collected. Benefiting agencies in 2018 included Renew Our Community, York County Foster Closet, Salvation Army, and Palmetto Pregnancy Center. Past benefiting agencies include Pilgrims Inn, Safe Passage, and Lily Pad Haven.
In addition to simply providing donations to these organizations, Ashley also takes the initiative to highlight the receiving organizations and their missions through her platform so that others may become more familiar with the great things the organizations are doing for families in our community. Ultimately, others may be encouraged to serve these organizations in various ways as a result of the provided exposure. Ashley is also an active member of the Junior Welfare League and Westminster Presbyterian Church.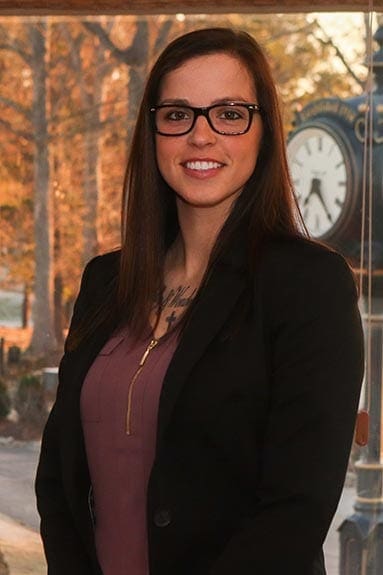 AMANDA RIGGAN
Amanda Riggan saw a community hurting and found a way to serve those who serve and protect us – through food. After the tragic incident in York County involving the death of Officer Mike Doty and the injuries of other officers, Amanda felt called to do something to show appreciation and support for first responders. With her passion for grilling and ability to show others her love through food, Amanda decided to create a nonprofit organization where she would be able to utilize her abilities in an inspiring way.
In April of 2018, Amanda founded Hungry Heroes. With overwhelming support from family, friends, and the community, Hungry Heroes has been able to serve over 600 heroes throughout York County and surrounding areas since it was founded. Benefiting agencies include police departments in Rock Hill, Tega Cay, and York, as well as the Rock Hill, York, and Chester Fire Departments, York County Sheriff's Office, York County SWAT, York County Department of Public Safety Communications (911), Chester EMS, Piedmont EMS, Carolina Dive & Rescue, and Rock Hill Army National Guard while training in Columbia, SC.
In order to fund the projects, Amanda spends quite a bit of time educating the community on her initiative to generate support. The support from sponsors goes beyond monetary, as they believe in the mission to serve and are willing to participate in a variety of ways to further the mission. With a goal to feed first responders one agency at a time, Amanda aims to extend her reach beyond the immediate area in an effort to impact even more communities.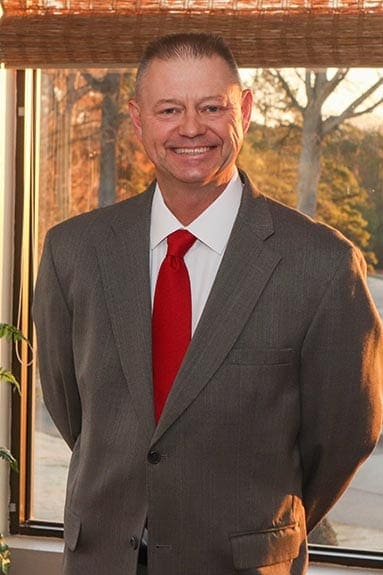 LEON YARD
Leon Yard is a member of the Comporium Pioneer Club, serving in all facets of the hierarchy. He implemented the Firehouse Run Motorcycle Ride which completed its eleventh year in 2018, generating funds that allow the club to serve our communities. He has also organized and led rides to raise funds for EMS, the Foundation of Abused and Neglected Children, and the 911 Ride, and is known to participate in rides to support numerous causes.
Leon also implemented the Comporium Pioneers Veteran's Memorial at Bethelwoods Camp & Conference Center where all branches of service and those who served are honored with engraved bricks. He developed the idea, designed the memorial, contacted the brick engraver to negotiate price, and got dirty building the memorial. He is currently working on a project to raise funds that will provide trauma kits for each police K-9 in York and Lancaster counties. Leon volunteers hundreds of hours with club projects, but that is not where his volunteering ends.
Leon also serves the Independent Telecommunications Pioneer Association on the Palmetto Chapter Board and the National Board, being a Past National President. Additionally, he has been a volunteer firefighter for 27 years and has served as an officer for 24 years. He has written grants that have helped the Oakdale Volunteer Fire Department build a new fire station and add several trucks to their fleet. Leon was also instrumental in raising the funds and working with builders to give the Adult Enrichment Center a portico to keep clients dry after recognizing a need. He truly has a servant's heart and does nothing halfway.