Founded in 1962 as a weekend event, the Come-See-Me Festival has grown to ten days of food, music, sports, frogs, and fun. With over 100,000 participants annually, this award-winning festival's history is as unique as the city it showcases.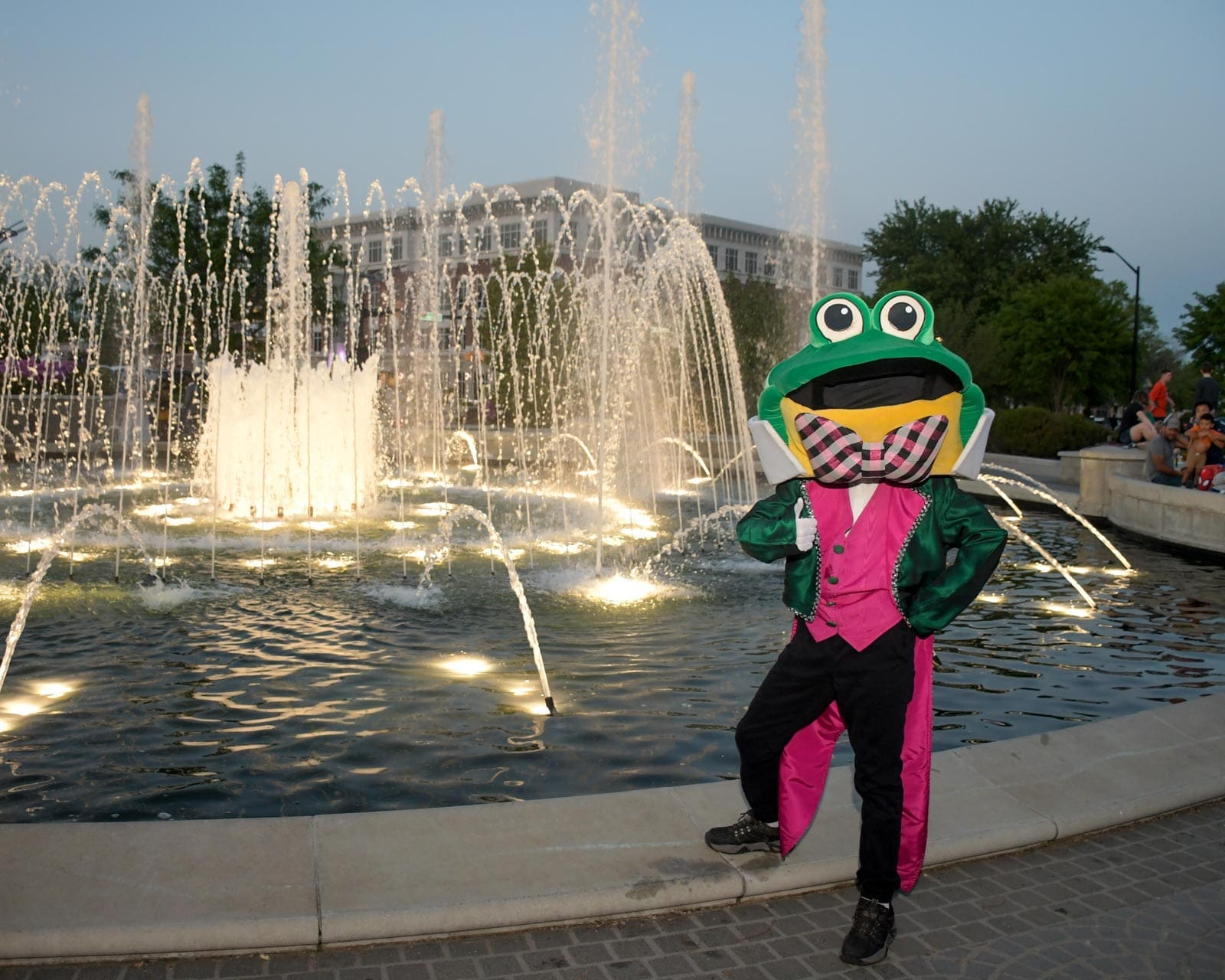 The Come-See-Me Ambassador
Come-See-Me's most recognizable ambassador is Glen the Frog. Glen made his debut as the festival's mascot in 1964. He was the creation of Vernon Grant, a well-known illustrator who also drew the Snap, Crackle, and Pop® characters for Kellogg's®. Mr. Grant co-founded Come-See-Me and wanted Glen to represent the fun, carefree nature of the festival. His idea was an overwhelming success. Glen, along with his friend Glenda, continue to embody the spirit of the festival for young and old alike.
Festival Posters Through the Years