2017 Festival Chair & Board
Amelia Anderson is this year's Come-See-Me Festival Chair. A Rock Hill native, Amelia, her husband Joe Sprouse, and son Anderson continue to call the city home.
Upon graduation from Winthrop University, Amelia joined Comporium in 2005, where she currently serves as Major Accounts Coordinator.
She became a Come-See-Me Festival Team Leader in 2012. Since then, she has led the Mayor's Frog Jump and Moonlight Jazz & Blues. She served as festival Vice-Chair in both 2015 and 2016.
A graduate of Rock Hill High School and Winthrop University, Amelia displays a love for this community by supporting many local organizations, including Camp Canaan, Comporium Pioneers, and St. John's United Methodist Church.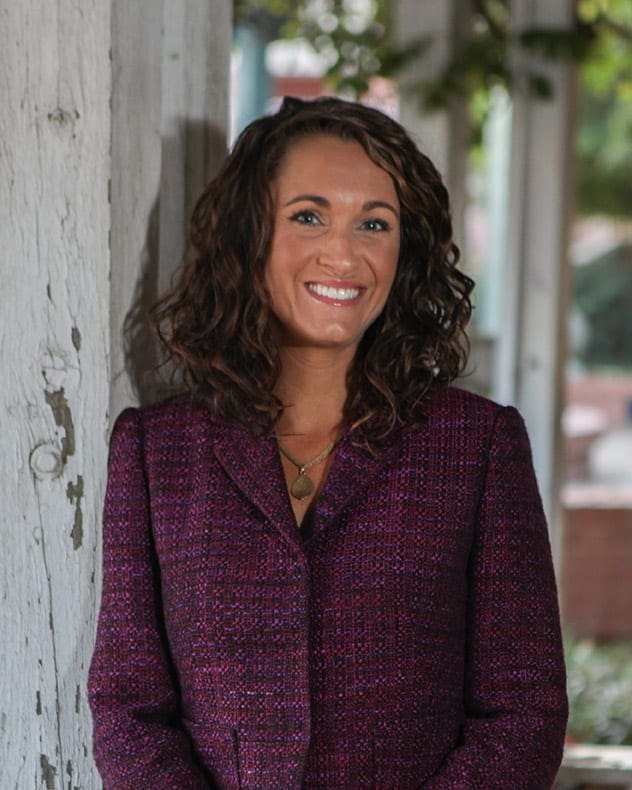 2016-2017 Come-See-Me Festival Board of Governors
Amelia Anderson, 2017 Festival Chair
Erika Bell, Immediate Past President
Sue Love Boulware, Festival Chair Nominee
Melissa Cassell, Member at Large
Jennifer Childers, Immediate Past Festival Chair
Alice Davis, Member at Large
Chad Echols, 2017 Festival Vice Chair
Freddy Faircloth, Member at Large
Brian Hovis, President of Board
David Linder, City Representative
Paul Lindsey, Member at Large
Neal Miller, Winthrop University Representative
Trey Moore, Member at Large
Nicki Nash, Vice President of Board
Angie Perry, Member at Large
Joe Sprouse, Member at Large
Tim Sturgis, Member at Large
Lamar Thompson, Member at Large
Chet Tucker, 2017 Festival Vice Chair
Brian Ullrich, Treasurer
David Williams, Former Festival Chair
Kathy Wilson, Staff
2017 Team Leaders
Amelia Anderson, Chair
Chet Tucker, Vice Chair
Chad Echols, Vice Chair
Jim Armour
Jim Austin
Sara Blancke
Corrie Brannan
Kenny Brazzell
Sarah Butts
Kennedi Christopher
Allison Cleveland
Windy Cole
Cate Crane
Merritt Croom
Laura Davis
Michelle DiEduardo
Melissa Faile
Jennifer George
Tom Glenn
Susan Golder
Shelly Goodner
Dana Hamilton
Lee Hamilton
Chris Hood
Tammy Horos
Whitney Hough
Brad Howey
Drew Jackson
Beth Janicke
Ashley Lang
Jack Leitner
Alison Mallard
Nate Mallard
Shannon Martin
Leah McCraney
Lucas McFadden
Susan Miskelly
Roger Owens
Ashley Peeples
Regina Price
Faith Ramsey
Rebecca Rogers
Kelli Shannon
Caroline Smith
Erica Smith
Kenny Smith
Tiffany Staton
Chrissy Steen
Wendy Stewart
Allison Teno
Molly Wallace
Chandra West
Bara Wetherell
Kim Willaby
Amy Peeler Williams
Elizabeth Williams
Kathy Wilson
Jenna Woods
Come-See-Me Festival Past Chairs
1962                C. H. "Icky" Albright (deceased)
1963                C. H. "Icky" Albright (deceased)
1964                Joe Wise (deceased)
1965                Joe Wise (deceased)
1966                Johnny Gill (deceased)
1967                Johnny Gill (deceased)
1968                Charles Cauthen
1969                John Godbold, Jr.
1970                Jim Bowman
1971                Tom McKinney
1972                Ned Albright
1973                ———–no festival———–
1974                ———–no festival———–
1975                Richard Roof
1976                Willie Stephenson (deceased)
1977                David Vipperman
1978                Joe Lanford
1979                Charles Hall (deceased)
1980                Mike Bailey
1981                Buddy Grimes
1982                Jack Holeman
1983                Ed Thompson
1984                Harold Peeples
1985                Doug Echols
1986                Linda Williams
1987                Wayne Wingate
1988                Vicki Huggins Cook
1989                Ann Terry
1990                Betty Plumb
1991                Jerry Handegan
1992                Phil Land
1993                John Taylor
1994                Sue Love Boulware
1995                Kim Climer
1996                Bob Norwood
1997                Allan Miller
1998                Moe Bell
1999                Angie Perry
2000                Dan Boone
2001                Jane Hayes
2002                Ann Skar
2003                Sherry Martin
2004                Mikki Rentschler
2005                Jimmy Freeman
2006                Andrea Cooper
2007                Mark Sexton
2008                Margaret Wallace
2009                Cameron "Bubba" Bailey
2010                Catherine Hicklin Faircloth
2011                Matt Watson
2012                Jodie Roberts-Smith
2013                Erika Bell
2014                Brian Hovis
2015                David Williams
2016                Jennifer Childers
*2017              Amelia Anderson
*2018              Chet Tucker
*2019              Chad Echols