Apr
13
Fri
Come-See-Me Button Swap

@ Louise Pettus Archives & Special Collections, Winthrop University
Apr 13 @ 8:30 am – 5:00 pm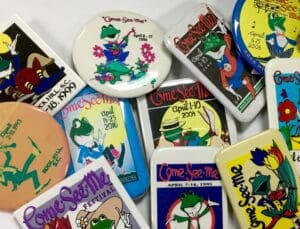 Coordinated by Come-See-Me and the Louise Pettus Archives & Special Collections at Winthrop University
Missing a festival button from your collection? Visit the button swap to see if you can find one. Have a duplicate button? Simply bring your old buttons to help someone else's collection. For more fun, consider taking a selfie with your favorite Come-See-Me button to share on Instagram #csmfestival. We'd love for you to post your photos and descriptions on Facebook/comeseemefestival. Let's celebrate how Glen has changed and somehow remains the same.
30th Annual Undergraduate Juried Exhibition

@ Rutledge Gallery, Rutledge Building, Winthrop University
Apr 13 @ 9:00 am – 5:00 pm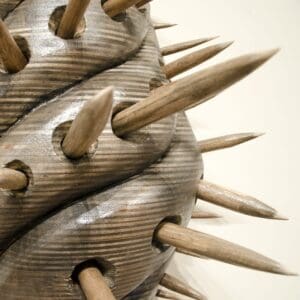 Coordinated by Winthrop University Galleries
Each spring, current Winthrop University students are eligible to submit their recent work to the Undergraduate Juried Exhibition. This exhibition allows students an opportunity to have their work chosen by a prominent regional juror to exhibit in a professional gallery setting. Open to students in the department of fine arts and the department of design, this yearly exhibition highlights Winthrop's brightest talent from areas such as painting, sculpture, jewelry/metals, printmaking, interior design, illustration, and photography. Free and open to the public.